3F event space, Hiroshima Italian
MERI Principessa (meripurinchipessa)
Phone number / business hours

03-5524-556

0 / lunch from 11:30 to 15:00 | Dinner from 17:30 to 23:00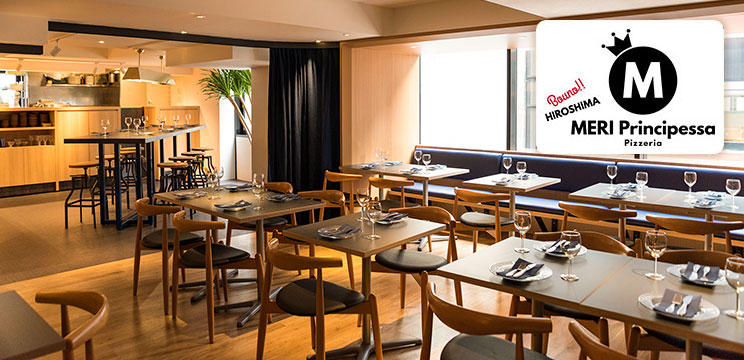 Delicious ingredients from Hiroshima are Italian central Hiroshima
"Fish & Etajima bar Paccio" which had many customers favor from TAU opening of 2012 was reborn as "MERI PRINCIPESSA GINZA".
Real Naples pizza which we could just eat for one coin 500 yen came to be able to provide proud Italian who made use of ingredients such as fresh fishery products, meat, vegetables, cheese which arrived from Hiroshima.
In calm atmosphere using "Bingo splashed pattern" (bingogasuri) which is traditional industrial art object of Hiroshima, please thoroughly enjoy Italian who is full of a feeling of Hiroshima.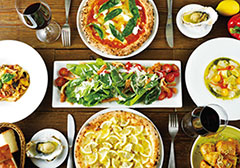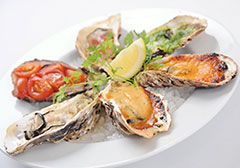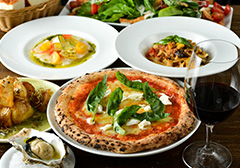 Customer (information for store entrance) of MERI Principessa visit
[by 20:00 customer of visit]
In Hiroshima brand shop TAU, we have approximately 150 kinds of liquor of shutokohiromeshima other than various product products of Hiroshima, carp goods and Kumano makeup writing brush, industrial art object.
As you lead to the third-floor MERI Principessa on inner stairs from TAU entrance on the first floor, on visit, look at the first floor, the second floor relaxedly by all means.
---
[after 20:00 customer of visit]
Front entrance of Hiroshima brand shop TAU cannot go in and out from 20:00 in total at store closing time on the first floor, the second floor.
In the case of visit, you have you use elevator in MERI Principessa, and, after 20:00, please go up to the third floor.