2F shopping, information dispatch floor
Hiroshima liquor studio green
Phone number / business hours

03-5579-995

2 / from 10:30 to 20:00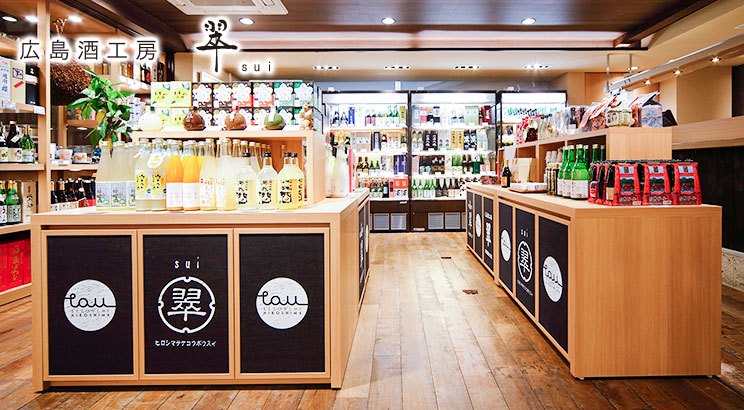 Including sake which selected carefully of shutokohiromeshima, approximately 350 items form a line various types of liquor including wine, shochu and craft beer which arrived from winery of the prefecture north in a row.
It is in an abundance of selection of brand names including limited product which is available "only with green" from special dish letting liquor lover groan in space that is just looking, and becomes fun. As the staff explains in various ways if there is liquor to be worried about, please hear even anything casually.
In addition, please enjoy as there is paid sampling counter while tasting profundity of liquor of Hiroshima by all means.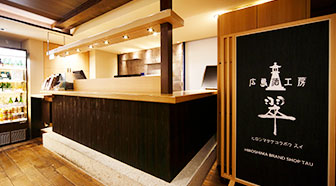 We establish exclusive counter which can sample liquor that the staff selected carefully for a fee. Please use by all means.
●
Paid sampling /1 cup 150 yen - 1,000 yen
(price varies according to kind of liquor.)

Guidance including durability to B1F "distant sound close sound"
You bring liquor which had you purchase with "green" into dining "distant sound close sound" in B1F Seto in pay and can enjoy.
Specifically, please feel free to contact the staff.
[carry-on method]
"Corkage" (50% of sales price) is necessary.
You have liquor and receipt of purchase with green, and hand to the staff at the time of B1F "distant sound close sound" entering a shop.

※But "corkage" is from at least 1,000 yen.

→When we bring in liquor of example) 1,000 yen by purchase
It is 1,000 yen not 1,000 yen *50% = 500 yen.