2F shopping, information dispatch floor
Select shop of Kumano makeup writing brush selected carefully
Phone number / business hours

03-6228-781

3 / from 10:30 to 20:00
※Only for page of "Kumano writing brush select shop", amount of money lists all including tax.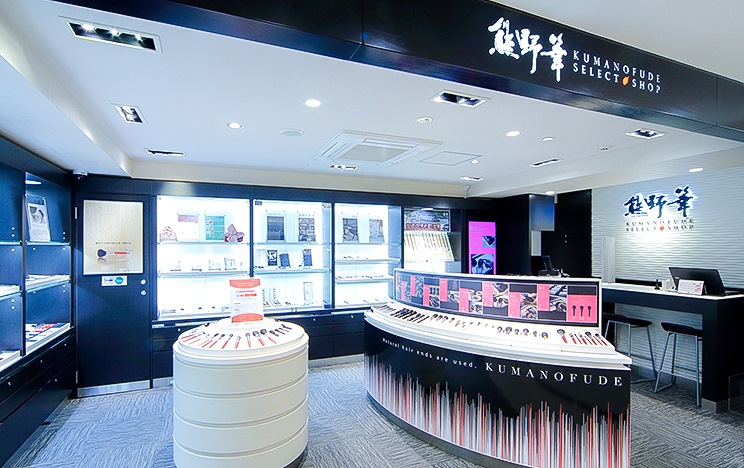 Including makeup writing brushes more than 400 kinds which selected carefully from six Kumano makeup writing brush makers (kyukasangyo, ko*do, great deal of effort temple, bamboo treasure temple, Nakamura Seisakujyo, Mizuho brush) and Kumano writing brush select shop original, we have with book writing brush, drawing pen of folkcraft person product widely.
Kumanofude select shop Ginza has traditional craft made calligraphy brushes, painting brushes, and makeup brushes. Especially about makeup brushes, we have more than 400 kinds of brushes with selected 6 manufactures: Kyuka Sangyo, Koyudo, Tanseido, Chikuhodo, Nakamuraseisakusho, Mizuho brush. And we also have our shop original made brushes.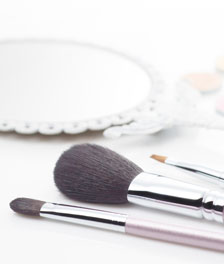 We have item selected carefully than top maker of Kumano makeup writing brush including set product for presents.
All our brushes are selected with the upmost confidence from the top manufacturers of Kumano makeup brushes. Products sold in sets make wonderful gifts.
The staff who was familiar with how to use makeup writing brush, makeup writing brush including care method advises carefully.
Our staff, with their extensive knowledge of Kumano brushes, are here to offer you professional advice on how to use and care for your makeup brushes.

It is the handmade skill of traditional industrial art object "Kumano writing brush" to support production of whole country's best writing brushes.
We build up "Kumano makeup writing brush" carefully one by one while applying the technique, and choosing raw materials which selected carefully, and making use of characteristic of point of a brush.
Gentle feel and grain smallness are supported by makeup artists of the world.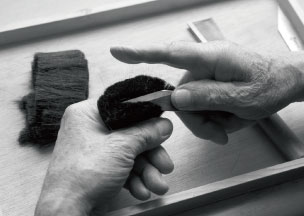 Sustaining Japan' s biggest brush manufacturer is the handcrafted technology of the "Kumano Brush," a traditional Japanese craftwork. Using this technology, each Kumano makeup brush is made with the upmost of care, by selecting the finest materials and fully exploiting the advantages of each type of hair. Their soft feel on the skin and extremely fine bristles have won great support from makeup artists all over the world.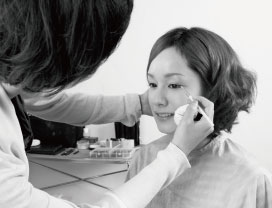 Like "totally own finger-tip, "we cannot part on will" when we use ichido". Makeup writing brush which was born after trial manufacture of several degrees while makeup artist oneself being engaged in development, and checking convenience to use. Kumanofude which is praised highly by professional of make of the world if it is soft, and there is little stimulation to skin, and "expression" according to image is possible is right messengers purveyance for the government of the beauty. We become a person necessary as tool to let you show 120% of professional ability.
"It feels just like I am using my own fingertips." "Try these brushes once, and you' ll never want to be without." These brushes are the product of numerous prototypes, repeatedly adjusted and refined with the valuable input of makeup artists themselves, who helped to test user-friendliness for each different application. Makeup professionals all over the world speak very highly of Kumano brushes as they are soft and less abrasive to the skin and can "create" a look exactly as they imagine. A Kumano brush is the perfect vessel for bringing beauty to life. It is an indispensible tool for enabling makeup artists to exhibit their professional performance to 120%.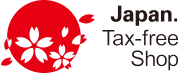 You can enjoy tax-free shopping at our store.
■Caution
・It is necessary to present your passport .(Not a copy)
・Please bring the tax-free goods out of Japan within 30 days of purchase.
・It is not exempt from tax if purchased for business and commerce.
・Tax free procedure is only at our store on the day of yourpurchase.