1F retail floor, Hiroshima CAFE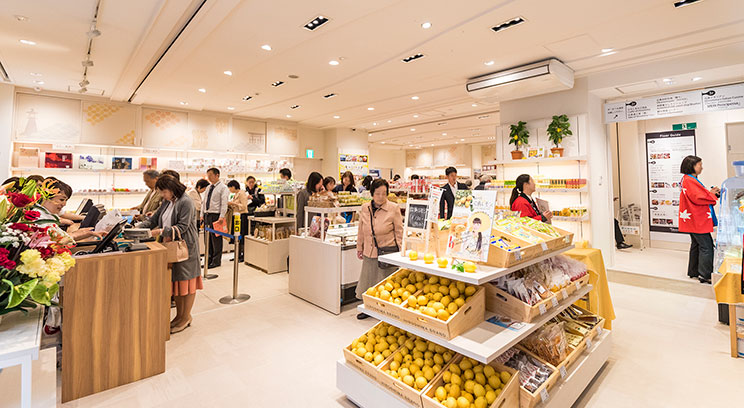 Please discover new Hiroshima.
First "Hiroshima brand shop TAU" which provided "thing" and "thing" that Hiroshima varies in April, 2017 when reached spring of approximately five years from opening; was completely refurbished, and was reborn newly.
Let alone famous momiji manju, oyster, Hiroshima lemon in Seto, we send treasure of new Hiroshima that has not been known yet a lot nationwide.

Hit gourmet appears in sequence from here!
Place of seasonal gastrozooid omen of Hiroshima,
"Hiroshima CAFE."
In "Hiroshima CAFE," we donate various gourmets as place of seasonal gastrozooid omen of Hiroshima.
As you can eat newly made meal on the spot, please enjoy Hiroshima gourmet for a limited time appearing variously.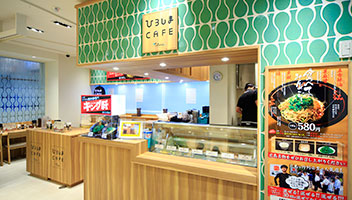 Place where fresh fresh fish of the Seto Inland Sea reaches.
Hiroshima "seafood" in Seto
Other than sampling sale of fresh fish in Seto, we can purchase sashimi which had you handle fresh fish on the spot.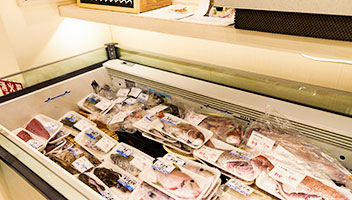 Handling product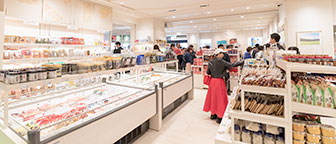 Vegetables, fruit
Marine products, marine products artefact
Meat products
Dairy product
Seasoning of powder
Drink
Hiroshima famous confection
Sweets, cake
Juice & gelato
nado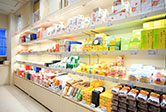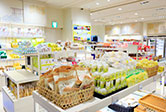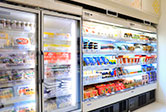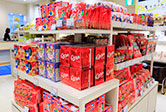 Product introduction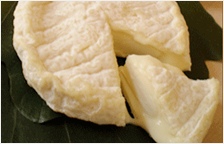 Discerning group, cheese from Hiroshima.
Three excellent slope Fromage which put love using pasturage goat's milk of homemade "mountainous district dairy farming" and fresh fresh milk in the town block, and was handcrafted.
We send exquisite cheese that there are many fans in the whole country from the Hiroshima north.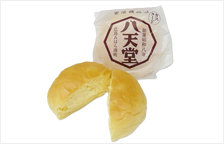 We have been loved in Hiroshima from old days
kodawarikurimu Bakery
Founding 1933. Taste to eat "eight sanctuaries of God" in Mihara-shi nokurimu Bakery, and not to get tired of. Light taste is popular.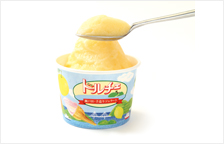 Gelato of Shimanami
Taste of 100% fruit
We send handmade gelato which was particular about material and the manufacturing method including citruses from hometown from "dolce" of Setodacho, Onomichi-shi.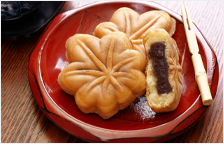 The number of famous confection which Hiroshima is proud of including momiji manju
Including "momiji manju which modelled lovely form of prefecture tree "maple"," please enjoy famous confection only by Hiroshima who reached from excellent confectionery shop of the prefecture.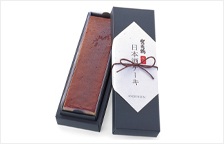 Using local famous sake is refined
Adult sweets
We let syrup of famous sake "Kamotsuru" of Saijo fully soak into sponge. It is adult sweet from "Andersen" smelling delicate of pure mijiu gently.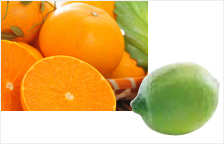 Citruses which is high in flavor to grow up by warm climate
Citruses in Seto brought up in environment given the calm sea to in front. Above all, lemon is proud of the best amount of production in Japan. We have vitamin abundantly and are healthy! Please enjoy refreshing acidity and sweetness anytime.
Sales floor placement guidance

You can see image image each when we click sales floor name.