"Small brown rice to be able to easily cook" of shokukyo sampling sale!
Period

January 28, 2017
We can easily cook, and brown rice of healthy gennoyaku performs sampling sale of "small brown rice to be able to easily cook"!
Please try☆
The holding date and time:
Saturday, January 28 from 10:30 to 18:00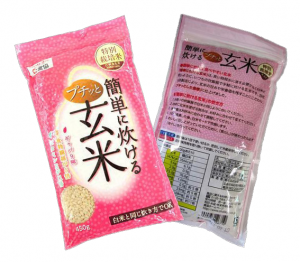 Feelings of "small brown rice to be able to easily cook"
◎We can easily cook with usual rice cooker
One hour when "small brown rice" usually has the same dipping time of 12 hours as polished rice!
We shorten at dipping time and we mix with polished rice and can cook with usual rice cooker
◎Texture that we did shortly is new
We processed without sharpening brown rice by us's original manufacturing method and finished in "puchi" and texture to do.
◎Brown rice is treasure house of nutrition
As for the dietary Fiber, approximately 5 times, vitamin E is included in approximately 11 times, gabardine in comparison with polished rice
Internal extra cholesterol or fat, sugar are hard to be absorbed and promote that we exhaust outside body
We control rise in blood sugar level and are effective for constipation cancellation and the lifestyle-related disease prevention
◎Rice which is kind to environment and person
The use number of times of pesticides, quantity of nitrogen ingredient of chemical fertilizer use special cultivation rice less than normal half
As it is rinse-free rice, it is not necessary to wash rice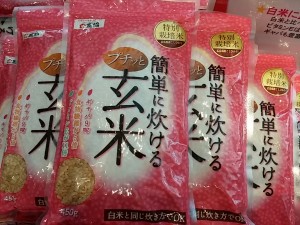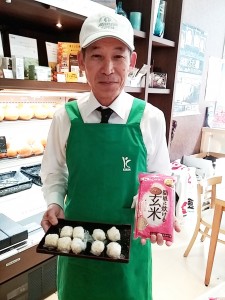 (state of conventional tasting party)
※Production center of rice varies according to time.