"gambarou Hiroshima" Hiroshima UIJ turn change of job conference in TAU
Event information
Event Information
"gambarou Hiroshima" Hiroshima UIJ turn change of job conference in TAU
Period

January 19, 2019
Do you not talk about change of job with human resources introduction company in one, TAU where change of job (UIJ turn) to Hiroshima is examined?
Entrance fee is free! (advance reservations system)
Do you not step forward to the first step to work in Hiroshima?
Please participate casually.
Date
Saturday, January 19, 2019 from 14:00 to 17:00
Venue
Hiroshima brand shop TAU
Reference


Man power group



Consultation contents example
・We want to know whether Hiroshima has own work to hope for
・We want to look for new address after being decided, is it all right?
・Though it is not carp fan, can you live on Hiroshima?
…nado. Simple question is welcome!
The details, reservation
We would like the details, reservation from this.
Others
Homepage of Hiroshima from this (about UIJ turn change of job conference)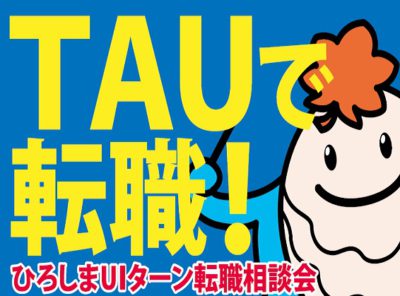 Copyright © Hiroshima brand shop TAU All rights reserved.