Do you not make organization making flow of new person to district with Hiroshima together in Tokyo?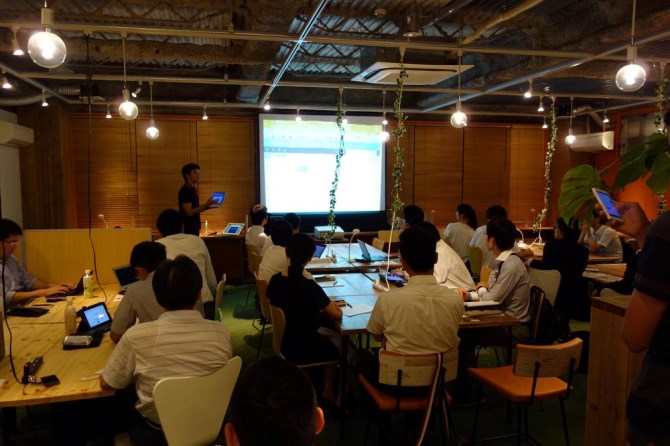 We hold "new lifestyle through HIROBIRO. Hiro Island in Tokyo IT IT employment, emigration" in Tokyo, Yurakucho!
High-speed information communications network is maintained in the whole country, and it is said that we can work anywhere if there is PC.
There is local city which overflowed for bustle that a lot of areas that youth who is creative, and is inobeitibu emigrates, and play an active part attract youth.
Substantial lifestyle has enabled environment for both work that rich nature opens at door toe door in Hiroshima within the range of one hour while we did it this way while there is city having various manufacturing industry including Hiroshima-shi with Middle Shikoku first-rate population and enjoys "city" and both of "nature" and living.
In cooperation with various IT-related main constituents including company and sole proprietor, we want to suggest the local making of IT community and lifestyle with work of the field of IT generally to make use of such a potential, and to promote emigration of human resources who are inobeitibu with flow of new person from Tokyo as "genuine article" in Hiroshima.
We exchange opinions about idea to enliven Hiroshima by IT happily while introducing work of different types, and all are going to connect this seminar with action that cooperated.
Please participate casually!
Date
Wednesday, February 15, 2017 19:00 ...
Meeting place
NPO oldness and recurrence support center seminar room
(the 2-10-1, Yuurakucho, Chiyoda-ku, Tokyo Tokyo traffic hall the eighth floor JR Yurakucho station square)
Entrance fee
Free of charge
Contents
・Introduction of new emigration measures of Hiroshima
・About IT business environment of Hiroshima
・For activation of IT environment of Hiroshima
・Individual consultation
※After seminar, we plan exchange meeting around guest in restaurant of neighborhood. When you participate, please contact beforehand. [fee around 3,000 yen]
Guest

○High tortoise Tomonari


NTT DATA China management Planning generalization manager
(including project manager leader, AP, base engineer, other business, financial affairs, personnel affairs it recruits existence skill people widely)


○Mitsuaki Ando


Bitto river representative director
(programming and new technology recruit favorite engineers)


○Noriko Harada


Digital Hollywood
School Division Arai Ann's unit unit length
(it recruits Web designer of STUDIO Hiroshima founding a school in April, lecturers of net video creator specialty)
Reservation, inquiry
★★Participation is welcome, too, but please make a reservation on the day if possible.★★
To support form or the following e-mail address, please tell the name, contact information, exchange meeting participation presence, occupation, the type of job as of (we must interfere).
Oldness and the recurrence support center "Hiro Island living support center"
chisouzou@pref.hiroshima.lg.jp 080-5873-3296 (directly)