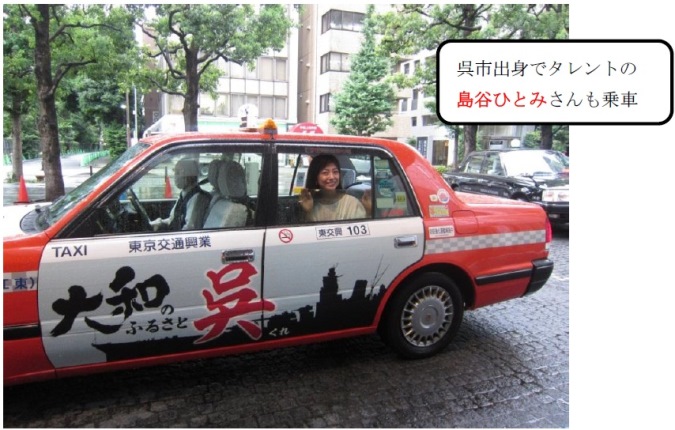 Fantastic taxi look for "oldness and Kure of Yamato" in Tokyo! !
Taxi running in metropolitan area is said to be approximately 50,000, but "hometown Kure of Yamato" lapping taxi is running only in one of the inside!
Because we cannot readily witness with a one-50,000th probability, it is said to one that we were able to witness,
"good luck comes"

.
Kure-shi government office Tokyo office began approach to give illusion that taxi had you send photograph on seeing "oldness and Kure of Yamato" wonderful present related to Kure by lottery!
You come across taxi of good luck and take photograph, and please apply more and more!
The application deadline
Friday, March 17, 2017
Application method
FAX or E-Mail
※Please specify all address, full name, shooting place.
Reference
〒102-0093
The eleventh floor of the 2-4-1, Hirakawacho, Chiyoda-ku, Tokyo Japan city center Hall
Kure-shi Tokyo office
Telephone: 03-6261-3746 FAX: 03-6261-3747
E-Mail: tokyo@city.kure.lg.jp
An example of present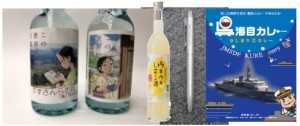 (hint) main run area
Around Tokyo Station, Ginza, Kasumigaseki