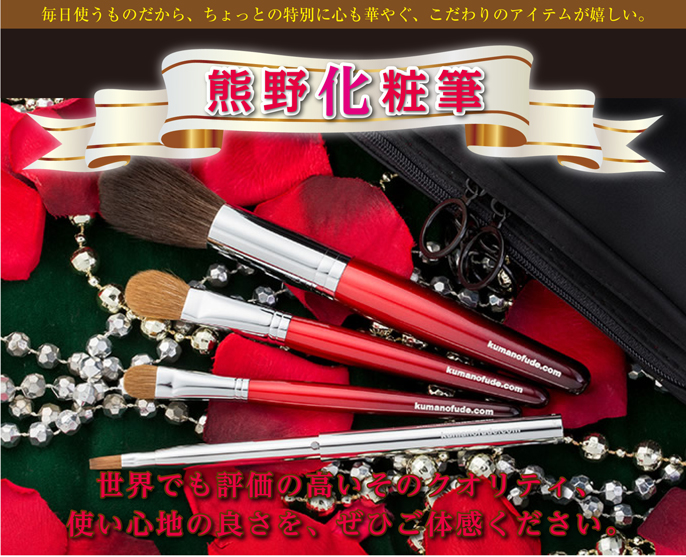 Kumano makeup writing brush which we help with which brightens you.
Request of all of you loads troubles with true heart, and professional staff meets.
Anything feels free to contact, and please attach!
We are just looking and, in ... select shop Ginza store, have delightful various types of makeup writing brushes.
<with gift to visitor of purchase>
★We do giftwrapping. ※ As for the color of lapping paper and ribbon, leave it to us.

■Inquiry /2F Kumano writing brush select shop Ginza store
◯Phone number 03-6228-7813 ◯ business hours from 10:30 to 20:00