News
Information
[news of successful notice email] News of the successful notice email transmission of "mori﨑 Twins presents Sanfrecce Hiroshima New Year talk in TAU"
Thank you very much for many much application and hot messages.
As a result of fair lottery, we sent election notice email to "election" made all of you wonderfully.
As there is not the date until event, please confirm mailbox so that there is not oversight.
Elected all of you, congratulations.
In addition, all of you who came off in lottery regrettably are very sorry.
In addition, I hand all hot message which all of you gave to to mori﨑 Twins.
Thanks in advance for your help.
※Elected candidate would like reply of "participation confirmation" in the sentence of email that I sent by all means.
※Unfortunately forgive as there is not notice email in one that leaked out to lottery.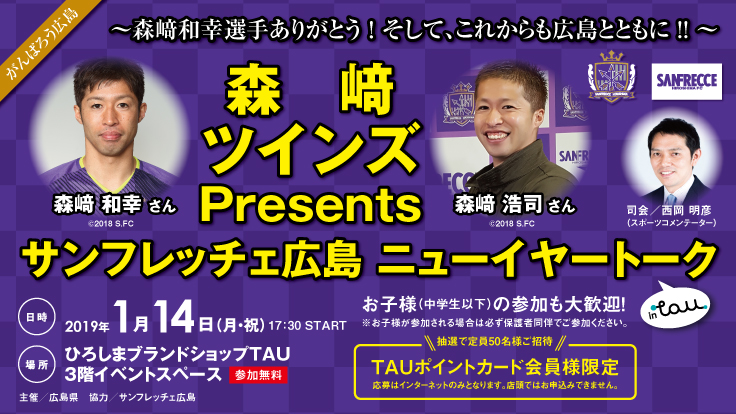 Copyright © Hiroshima brand shop TAU All rights reserved.