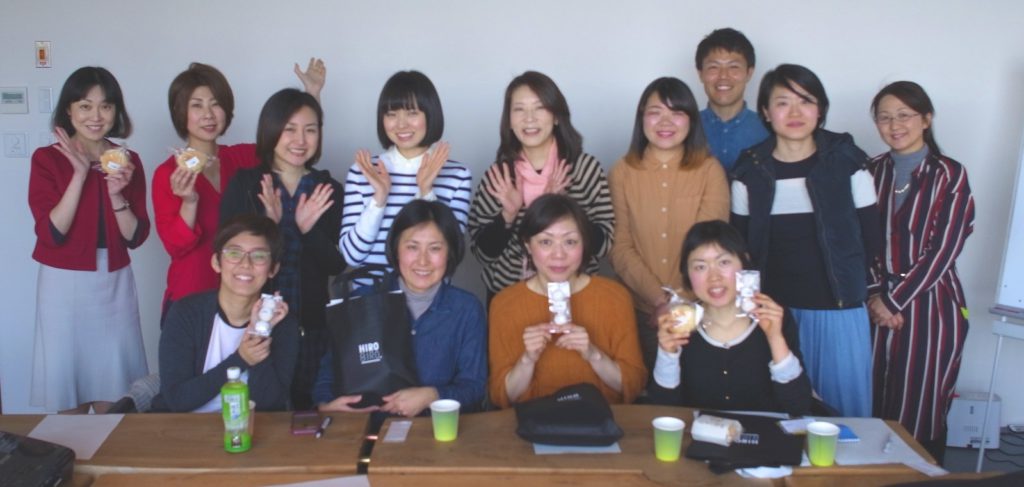 We hold "HIROBIRO. adult girl exchange meeting vol.2"!
About participants, living and way of working of ideal only by woman, do you not interchange happily noisily while tasting Italian of Hiroshima ingredients full loading in shop of calm atmosphere using "Bingo splashed pattern" (bingogasuri) which is traditional industrial art object of Hiroshima?
We think that wonderful connection is surely possible.
As one, first participation after a long absence are welcome, apply by all means!
Date
Wednesday, July 26, 2017 19:00 ...
Venue
Hiroshima brand shop TAU3 floor
meripurinchipessa Ginza store
(1-6-10, Ginza, Chuo-ku, Tokyo)
Entrance fee
4,000 yen (it includes all ten articles of girls-only gathering course all-you-can-drink)
Participant, capacity
Women who are interested in Hiroshima and living and way of working in area
Nine capacity ※We accept and should be finished as soon as we reach capacity.
The deadline
Saturday, July 22, 2017
Reservation, inquiry
Please contact the following reference.
Hiroshima living support center plains
chisouzou@pref.hiroshima.lg.jp
080-5873-3296 (directly)