We hold HIROBIRO. Hiro Island in Tokyo "agriculture X food" foreign vegetables!
Period

July 24, 2017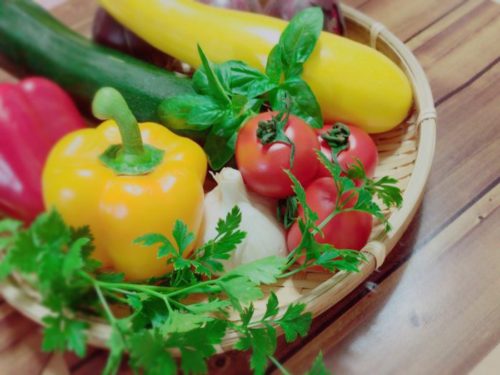 HIROBIRO. Hiro Island in Tokyo "agriculture X food" foreign vegetables
It is district in Ogawa of another world beyond Yamaya from the Hiroshima city.
Heat and cold difference is big in area from altitude 300 that climbed the Ota River main stream to 400m, and high quality farm products grow.
We pick up production of leaf vegetables on stable orbit, and youth who did kinnenshuno in this area is going to begin to move for the next challenge. Thing which there is "game" in this district where I cannot see special area resources although we are endowed naturally is anything ...
We work out directionality of challenge while making connection to base by reliable security in "old folk house restaurant ... Tokyo and Hiroshima providing "production of new special product, foreign vegetables" "ingredients offer to famous Italian restaurant of Ginza, Tokyo" attractive menu using fresh vegetables of Kogochi" and demand wrestling friend and friend who, for example, opens up the together local future including manager of "old folk house restaurant" from the making of new special product.
Do you not talk about dream with "such a thing wants to work as oneself" guests?
◆Date
Monday, July 24, 2017 from 19:00 to 21:00 21:00 - social gathering
◆Meeting place
LEAGUE Yurakucho
(the 2-10-1, Yuurakucho, Chiyoda-ku, Tokyo Tokyo traffic hall the sixth floor JR Yurakucho station square)
◆Contents
Introduction of Part 1 emigration promotion measures
Challenge to new agriculture in Part 2 Hiroshima
The present conditions and possibility of local vegetables judging from distribution to Part 3 Tokyo
Attractive rediscovery and dispatch of Part 4 hometown
Part 5 discussion meeting (discussion)
◆Details
For details, please see this.

◆Reservation, reference
Oldness and the recurrence support center "Hiro Island living support center" Hiroshima Tokyo residence counselor: Natsuko Hirano
chisouzou@pref.hiroshima.lg.jp 080-5873-3296 (directly)
※Reservation required.
◆Seminar entrance fee: Free of charge
◆Social gathering entrance fee: 500 yen
As you plan social gathering around guest after seminar in the meeting place, apply for participating beforehand.
◆Handbill: From this