We introduce Hiroshima article for sale for retail store, restaurant.

110 articles of "local taste" of Hiroshima among mountain and the seas flocks.

Rich ingredients, food of Hiroshima brought up with calm climate of the Seto Inland Sea forms a line. Check it out!
As you can download by PDF data than the following, please inflect for reference of the stocking.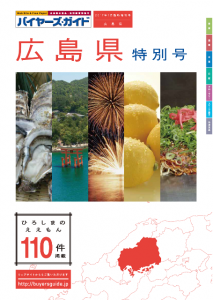 The Buyer's Guide Hiroshima xtra second edition [PDF downloading is edition]
Issue date: January, 2017
Version type: A4
The number of publications: 110 articles
Pages: Page 17
In addition, please refer to each company if there is product to be worried about as sympathy report is published in website of "Buyer's Guide".
The Buyer's Guide Hiroshima xtra second edition [WEB site]