We introduce "Hiroshima" that does not notice that we are too immediate through story of one (one that has lived in Hiroshima, Hiroshima fan) related to Hiroshima playing an active part in metropolitan areas!
Person (random order) who is targeted for interview
※Position at the time of interview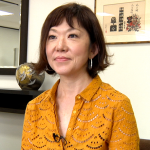 It was born in Hiroshima-shi and is raised in Fukuyama-shi. Illusion winter building women's magazine Division's manager.
SHUFUNOTOMO Co., Ltd. enters the company in 1987 (Showa 62); to editor of women's magazine. After successively holding magazine "Ray" chief editor, foundation of a periodical chief editor of "mina", "ef" chief editor, to SHUFUNOTOMO Co., Ltd. young people women's magazine section's manager.
2007 (Heisei 19), illusion winter building entering a company. After editing of magazine "GOETHE", it is women's magazine "GINGER" foundation of a periodical chief editor for 2,009 years.
2014 (Heisei 26), women's magazine Division's manager. We produce smartphone magazine "GINGER mirror" "GOETHE GLOBE".
Onomichi birth. We begin to work as trainer in fitness club from 18 years old. After the graduation from university of Tokyo, we go to the United States in Los Angeles and are active as actor for ten years. We begin a full-scale weight training and activity as fitness trainer afterwards. We work as personal trainer now in gym Renaissance Sangen-jaya. We perform more than 200 personal training every month. It is pet theory that the secret of diet "changes body if heart changes.".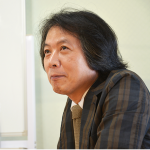 We are from Hiroshima-shi. We play an active part as director, theatrical producer, movie director.
We participate in drama production company "R U P" establishment in 1991 (Heisei 3), and, "Kamata march," work of Kohei Tsuka, his memorial performance direct "day to lose atom bomb in Hiroshima" "Kohei Tsuka double".
Other "azumi" announces topic work including theatrical company EXILE performance, and they attract attention.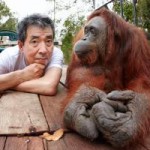 Hatsukaichi birth. We study under animal photographer, Tanaka Mitsutsune.
After having acted as assistant, we begin shooting of wild animal in 1973 with long-term overseas assignment for 2 years.
Of the year quite spend half on overseas coverage, and is announcing work in many aspects such as newspaper, magazine.
While have much taking picture of natural other party;, when "rain man, I move very much, it rains by all means."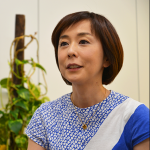 We are from Minami-ku, Hiroshima-shi. 1993 (Heisei 5) TV Asahi entering a company. We appear on many programs as announcer.
Present "!scramble wide" "SmaSTATION!! We are in charge of ".
Starter of championship can say in big fans of carp nimbly at the beginning of 1975 (Showa 50), too.
Motto "is sincere well brightly".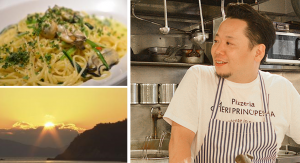 We are from Etajima-shi.
We learn Italian cuisine, and, after the graduation from university, "TOM TOKYO" is open for Shibuya in 2007 (Heisei 19).
We opened a store in "PACCIO" on the third floor of Hiroshima brand shop TAU in 2012 (Heisei 24).
We use ingredients arriving from discerning producer of Hiroshima. 5 store eyes open on October 16.
"Life study" is motto. We acquired MBA last year in Nagoya University of Commerce & Business Graduate School.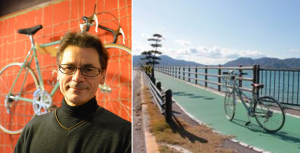 1961 (Showa 36) Italy Milan birth. We are resident in Osaka. Architect.
We play an active part as amateur road racer until the 1980s. 1986 (Showa 61) visit to Japan. It is the second place by 1993 (Heisei 5) town planning design competition. We win the highest award by Bizen Okayama, Kyobashi morning market interchange design competition in 1994 (Heisei 6). Kinki University department of science and engineering architecture subject lecturer serves from 1999 (Heisei 11), too. We open vintage road gallery, "BI, CI, CLASSICA" in 2009 (Heisei 21). We deal with original frames.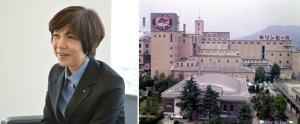 We are from Fuchu-cho, Aki-gun.
After University of Tokyo department of science graduation, it is entered the company in 1985 (Showa 60) by Kirin Brewery Co., Ltd.
We are in charge of development of "Kirin Akiaji" and brand manager and take office as Yokohama red brick president in March, 2010 (Heisei 22).
The present is giraffe operating officer CSV headquarters brand strategy manager.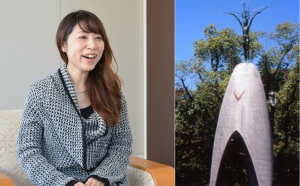 We are from Hiroshima and are resident in Tokyo. Jazz singer.
Debut major in cause of 2007 (Heisei 19) Grammy award work supervision, N.Y recording "Flyin' Butterfly."
It becomes nomination work of specialized magazine S.J vocal section.
In 2012 (Heisei 24), we sing peace in seven Hiroshima peace dispatch concert ~ Chinami Uenishi jazz concert and announce CD "A thousand cranes - string of a thousand folded paper cranes" in the next year. It became the Amazon jazz chart third place and was established in A-Bomb Museum.
We have radio corners such as school performance of Agency for Cultural Affairs dispatch, "cafe jazz" and spread pleasure of jazz. In addition, we concentrate power on contribution to society by music.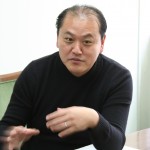 Chief of NHK press bureau news program center society program department producer.
It was born in 1964 (Showa 39). 1987 (Showa 62) University of Tokyo law department graduation.
From 2011 (Heisei 23) to 2014 (Heisei 26), we live in Hiroshima-shi as chief producer of Hiroshima press pool.
Book "left message on Hiroshima wall" "money capitalism" "village forest capitalism."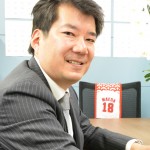 August 30, 1965 (Showa 40) Hiroshima-shi birth.
Via private Institute of Hiroshima High School, University of Tokyo department of engineering, it is entered a ministry in 1988 (Showa 63) by the Ministry of International Trade and Industry at the time. After the entering a ministry, we make an effort for reproduction of prefecture semiconductor maker after studying in Columbia University and Paris residence in America for the information and communication apparatus section manager era.
We are in charge of the one of the arrows "industrial competitiveness reinforcement method" of the Abenomics third afterwards.
Existing Ministry of Economy, Trade and Industry minister's secretariat's manager of Accounting Division. Great carp fan.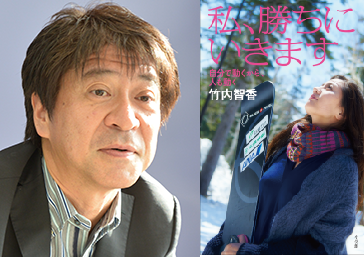 Shogakukan Inc. publication station monthly publication "window of book" chief editor
It was born in 1961 (Showa 36). We are from Hiroshima-shi, Hiroshima.
July, 2014 (Heisei 26), written by Tomoka Takeuchi o plan, editing that "person moves because we move by me, oneself going to win."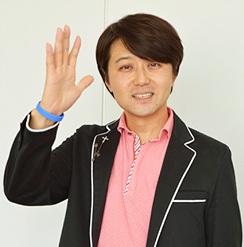 It was born in July 14, 1971 (Showa 46) and is from Jinseki-Kogen-cho.
Member of conte group "the news paper" which is good at the current events material.
We play Shinzo Abe, Taro Aso, Shigeru Ishiba, Yoshihiko Noda, Toru Hashimoto.
We take office as Jinseki-Kogen-cho "Ambassador first sightseeing" from 2010 (Heisei 22).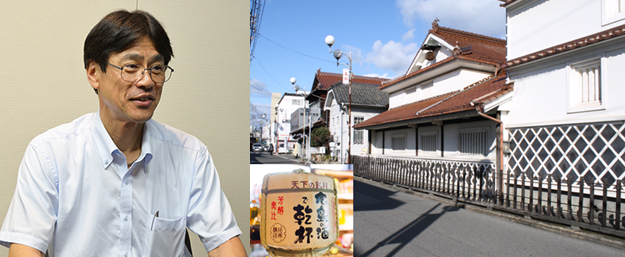 Manager of Research Department Japan External Trade Organization (JETRO) Kaigai
It was born in 1960 (Showa 35). We are from Tokyo.
After San Francisco, America, Kingdom of Thailand Bangkok duty,
From 2010 (Heisei 22) during until 2013 (Heisei 25),
We live as Director JETRO Hiroshima in Hiroshima-shi.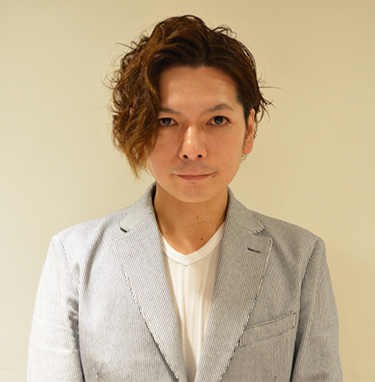 It was born in July 8, 1975 (Showa 50) and is from Hiroshima-shi.
We are registered at prefectural Hiroshima commercial high school hardball baseball department in high school days.
We deal with programs such as "garden that Shimura hits genius how" "100 what this funny views" as broadcast writer now.
"CARP column of TV writer whom there is who mere, continued writing for strange Aino ball theory - nine years that started serialization by "Hiroshima athlete magazine" in 2003 (Heisei 15), and made book in 2012 (Heisei 24), for sales of ...", is donation with 50 meters of huge carp streamers in Mazda stadium.
We are in charge from plan, constitution of Hiroshima Home Television "carp nohana theater" to MC.











YAMATO HOLDINGS Co., Ltd.'s president.
It was born in December 31, 1949 (Showa 24) and is from Mitsugi-gun, Hiroshima (existing Onomichi-shi) Mukoujima-cho.
We enter Fuji Bank (existing: Mizuho Financial Group) in 1973 (Showa 48),
Through 2002 (Heisei 14) Mizuho Corporate Bank (existing: Mizuho Bank) managing director,
Yamato Transport Co., Ltd. enters the company in 2005 (Heisei 17).
We push forward measure that we matched in the times while following DNA of YAMATO group,
April, 2011 (Heisei 23) Yamato Holdings Co., Ltd.'s president president operating officer,
We take office as Yamato Transport Company, Limited's chairperson of the board. Continue up to the present day.
"Mihara-shi oldness and ambassador serve from November, 2011 (Heisei 23), too".
We are published more at any time in future.
Publication page
Related information
※We publish summary version of interview.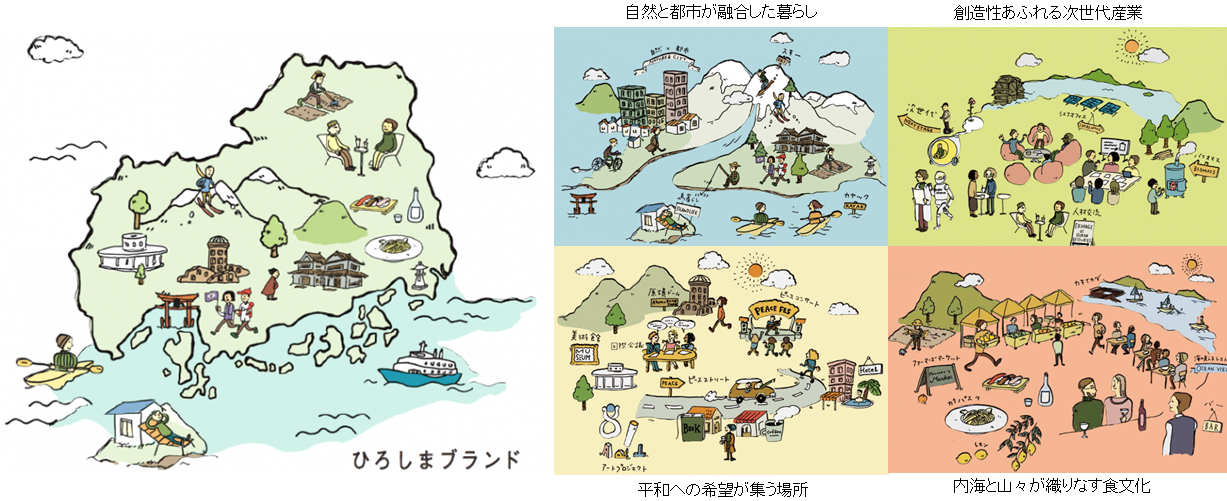 Reference about this interview